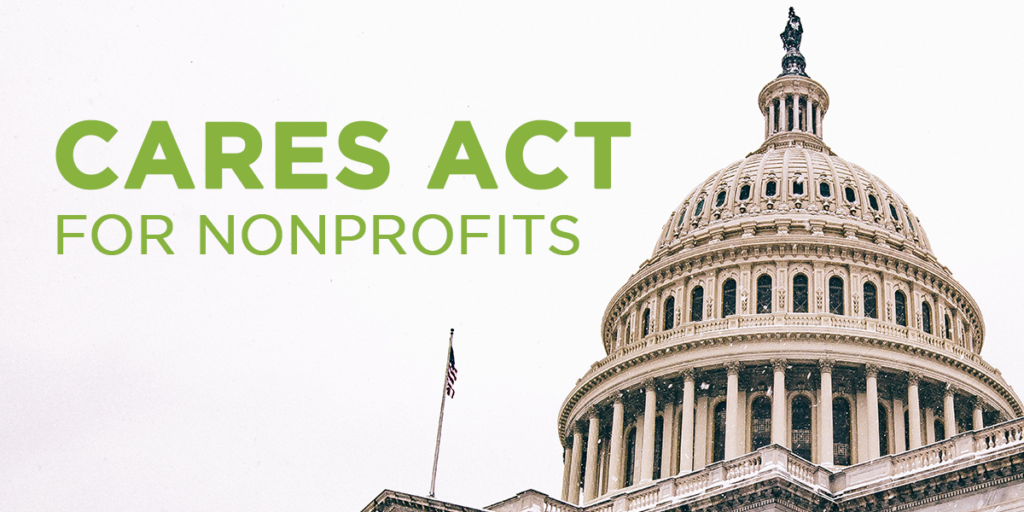 The Coronavirus Aid, Relief, and Economic Security Act (CARES) Act includes programs (loans, forgivable loans & grants) for charitable nonprofits.
One of the interesting provisions of the CARES Act is that borrowers can receive a $10,000 emergency grant cash advance that can be forgiven if spent on paid leave, maintaining payroll, increased costs due to supply chain disruption, mortgage or lease payments or repaying obligations that cannot be met due to revenue loss.
The National Council on Nonprofits has put together a helpful chart on options, eligibility criteria, terms, and how to apply.
Struggling to know which program is right for your organization? The following questions might help point you in the right direction. Do you need:
Capital to cover the cost of retaining employees? Then the Paycheck Protection Program might be right for you. The program would provide cash-flow assistance through 100 percent federally guaranteed loans to employers who maintain their payroll during this emergency. If employers maintain their payroll, the loans would be forgiven.
A quick infusion of a smaller amount of cash to cover you right now? You might want to look into an Emergency Economic Injury Grant. These grants provide an emergency advance of up to $10,000 to small businesses and nonprofits harmed by COVID-19 within three days of applying for an SBA Economic Injury Disaster Loan (EIDL).
You can apply for both the Payment Protection Program and the EIDL, just not for the same payroll expenses.
Frequently Asked Questions on the CARES Act
Get Started and Apply
To apply now for a Small Business Administration's (SBA) Economic Injury Disaster Loan (EIDL), go to http://www.sba.gov/disaster.
For the Payment Protection Program, you will apply through an existing SBA lender or federally insured bank or credit union. Consult with your local lender as to whether it is participating or visit https://www.sba.gov/paycheckprotection/find for a list of SBA lenders.
For more resources on economic recovery, loans, and financial assistance, please visit the Greater Bloomington Chamber of Commerce's COVID-19 Resource Hub.