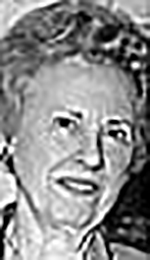 In 1932, Elizabeth (Betty) Burnett was initiated into the Indiana Beta Chapter of Pi Beta Phi and served her chapter as the social chairman, rush chairman, and panhellenic representative during her years as an active member. It was her dedicated service to Pi Phi that formed much of Betty's legacy. Applicants' service to the chapter, therefore, will be a major criteria in awarding this scholarship. The amount of the award varies from year to year and the scholarship may be applied towards IU tuition, fees, and textbooks.
Criteria:
Applicant must be a member in good standing of the Indiana Chapter of Pi Beta Phi.
Applicant must be a sophomore or junior currently attending IU – Bloomington.
Applicant must have at least a 2.50 overall GPA.
Must exhibit outstanding service to the chapter and to IU.
Finalists will be contacted to schedule a digital interview which will take place between March 6 and March 8, 2023. Applicants must be available to participate in the interview in order to be considered.
2023 Award amount: Two awards of up to $2,000.00 each.
Deadline to apply was March 1, 2023 at 11:59pm.
Please check back in early 2024 for the next opportunity.
Questions? Contact Marcus Whited at [email protected]