Dear Community Foundation Friends,
It's been a week. A week of unfathomable news, of growing anxiety, of answers to questions we never thought we would have to ask.
Our team at the Community Foundation has been listening and learning. We do not have a pandemic playbook to follow, so we have been asking lots of questions. We have been reaching out to our partners in philanthropy, elected officials, community leaders, school officials, employers, early learning providers, and our investment consultant.
Most importantly, however, we asked local nonprofits to help us understand the implications of the current crisis on their organizations. In the midst of rapid-fire challenges coming their way, so many of them took the time to talk with us by phone or responded to our survey. These organizations that represent the heart of our community and often define our vibrancy are facing a multitude of challenges. For example,
Those that address basic needs and healthcare are trying to scale up rapidly despite losing many of their volunteers and, at the same time, implementing new protocols to keep people safe.
Those that serve children are trying to answer the "what's next?" question in a world of at-home learning and social distancing.
Those that serve people with disabilities, animals, or the elderly, plus others like community radio, museums, and arts organizations, for example, join their charitable colleagues in the angst of decreasing programming, laying off staff, and just staying financially solvent.
From these nonprofit professionals, we learned a lot about how we might help and where philanthropy can be an answer, and where it cannot. They helped us understand that more than half of their organizations are likely to face financial challenges in the next six weeks. Others reminded us that support will be needed over the coming months and that we shouldn't use up all our capacity to help at once. They also affirmed what we already knew; nonprofits are always focused on the needs of others.
Amid their woes, many nonprofits are not only serving you, me, and often those who need support the most; they are finding ways to solve problems that aren't their own. They are offering their unused spaces to other causes, redeploying now underutilized staff in delivering food to children who would normally be eating at school, and offering their excess capacity and expertise to other nonprofits. For example, an arts organization is helping to hand stitch masks.
It's been a week. A week that none of us wanted, but all of us are facing together. A week that reminds us that Bloomington is blessed with many exceptional assets, not the least of which are our big-hearted, usually resilient, but sometimes fragile nonprofits. We are going to help them where we can; I hope you will too. Each nonprofit, in their own way, will be part of the answer to what lies ahead, even if in ways we could not have imagined.
The Community Foundation's Phase I COVID-19 Response Plan as of March 22, 2020
1. The Community Foundation is partnering with the United Way of Monroe County and Bloomington Health Foundation to deploy the COVID-19 Emergency Response Fund and made an initial $25,000 grant to support this effort. This fund will address basic needs for shelter, food, and medical care. Nothing is more important as COVID-19 escalates.
2. The Community Foundation is working with many partners to advance a community strategy for addressing the childcare needs of essential employees, such as those working in healthcare, community safety, medical production, elder care, and other critical areas.
3. The Community Foundation is working with current grantees and nonprofit fund holders to identify ways to repurpose unused dollars to meet emerging needs resulting from COVID-19.
4. The Community Foundation is also extending deadlines and deliverables for existing grantees.
5. The Community Foundation is offering small Rapid Response Grants (up to $2,500) to help nonprofits with immediate needs, such as:
analyzing and planning for financial challenges resulting from COVID-19;
adjusting to alternative work strategies resulting from social distancing;
scaling up to meet increased demand for services as a result of COVID-19;
overcoming lost income and sunk costs from fundraisers scheduled in March, April, or May that have been cancelled; and/or,
purchasing services or supplies necessitated by COVID-19.
Information on how to apply for these grants is available here.
6. The Community Foundation is engaging our donor advisors and fund founders with information about a new fund we have established, the COVID-19 Community Sustainability and Recovery Fund. 
7. The Community Foundation is re-evaluating how to deploy our annual impact granting strategy to best serve the community this year.
8. The Community Foundation will offer the 80 nonprofits who benefit from an annual designated fund distribution the opportunity to receive that distribution earlier.
The Community Foundation was created 30 years ago to support Monroe County communities in addressing pressing needs and compelling opportunities. In moments like these, we are humbled by the generations of donors that have and continue to make it possible for our organization to serve those who call this community home. Even as we put our Phase I strategies in place, we are beginning to design what must come next in Phase II and are working closely with our partners to ensure our response as a community is aligned.
We will continue to keep you updated and encourage you to contact us with any questions you have via phone at (812) 333-9016 or via email.
Thank you,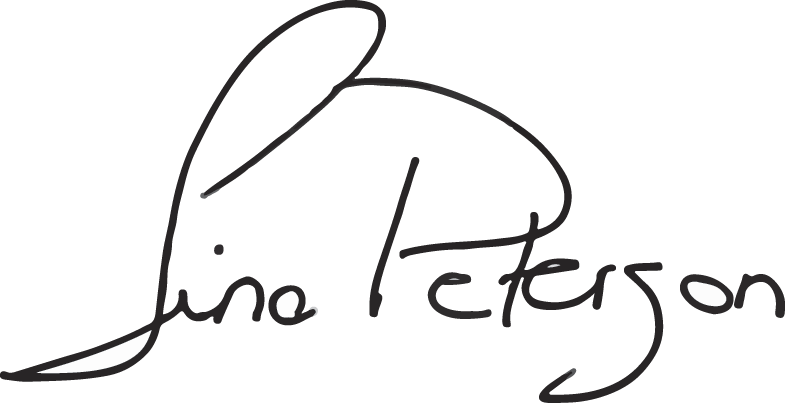 Tina Peterson
President and CEO
tinapeterson@cfbmc.org
812.327.3303 (c)