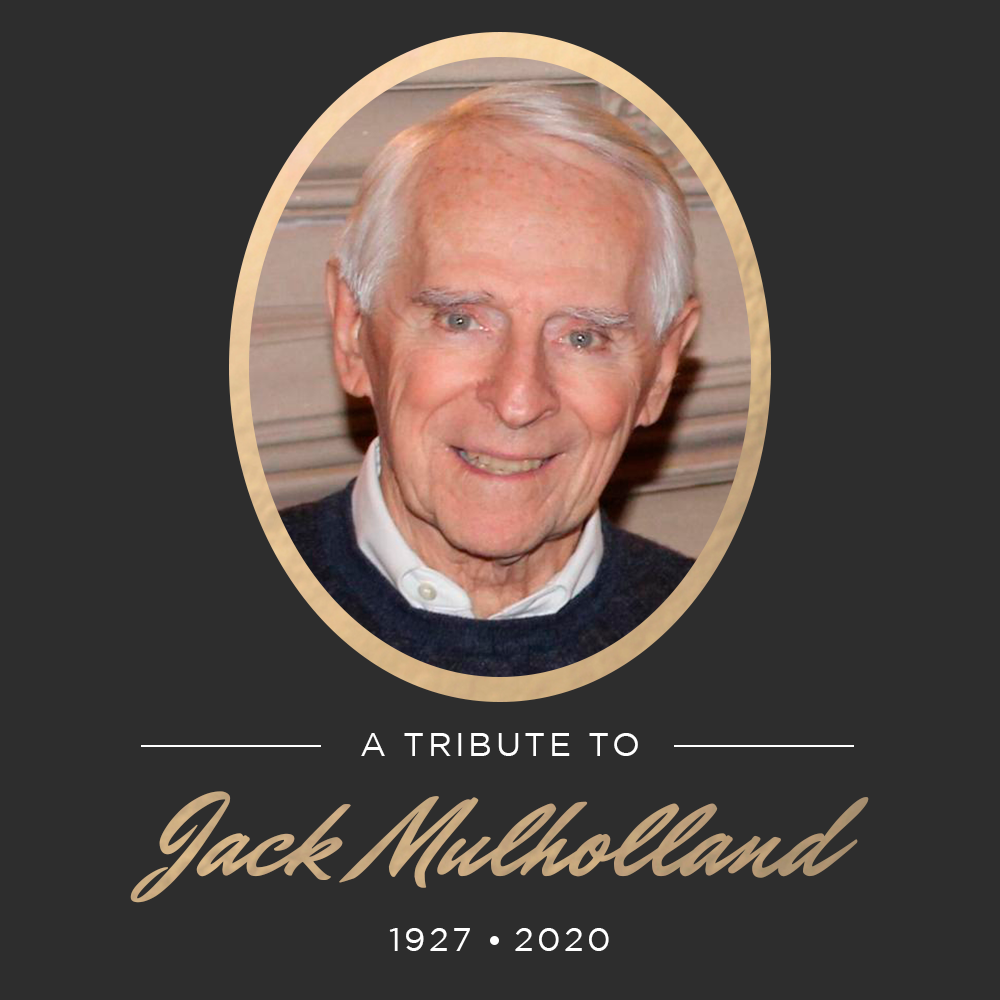 On December 23, 2020, the Community Foundation of Bloomington and Monroe County lost a dear friend. John D. "Jack " Mulholland, age 93, was the first Executive Director of the Foundation and served on the board for many years after his tenure at the Foundation ended.

Thirty years ago, when the idea of starting the Community Foundation was first being considered, some skeptics thought Bloomington might not be ready, or large enough, to support such an organization and to see it thrive. There were also concerns that the Community Foundation might compete with other charitable organizations for philanthropic dollars.

Many founding members, such as Tomilea Allison, Charlotte Zietlow, Bill C. Brown, and John Fernandez, were undeterred. They knew that the Community Foundation could serve a broader purpose, to help address pressing needs, to support compelling opportunities, and to benefit many nonprofits and the community long into the future.

Tomilea Allison, who served as the Mayor of Bloomington from 1983 to 1995, reached out to then Indiana University Chancellor Herman B Wells for advice. Wells strongly supported the idea and actively recruited Jack Mulholland from Indiana University to serve as the Community Foundation's first executive director. Jack eagerly jumped into the role, volunteering countless hours to steward the foundling organization. It wasn't long before Jack was known around town as the Foundation's "a-dollar-a-year man" because his salary as director was only $1.

Jack recognized the important role that the Foundation could play in supporting nonprofits and our community in perpetuity. He passionately advocated for others to support this new organization. Under his leadership and aided by a passionate volunteer board member named Ilknur Ralston, the Community Foundation began to thrive.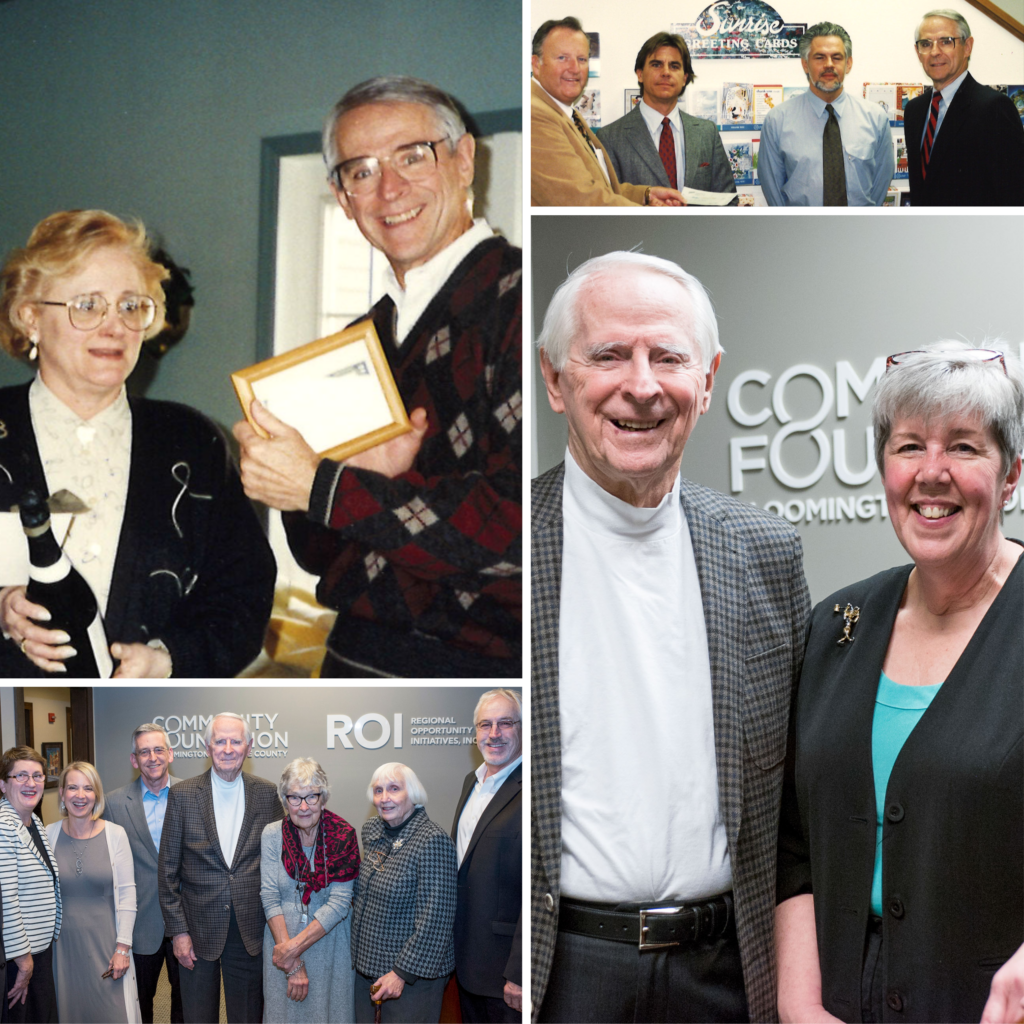 "The passing of Jack Mulholland is a sharp reminder of his signal role in the nurturance of our now magnificent community foundation," said Allison. "And after those crucial early years, Jack and his wife, Pat, continued to support the foundation with generous gifts to support local nonprofits in perpetuity."

Because of Jack's dedication and leadership, the Foundation has continued to bring together people and resources to make a difference in Monroe County. In fact, it was Jack who advocated for broadening the scope and name of the Community Foundation to include Monroe County, not just the city of Bloomington. Since Jack's time as executive director, the Community Foundation has grown its endowment to $33.5 million and granted $27 million to more than 400 nonprofit organizations.

We are indebted to Jack for positioning the Foundation for long-term success, and we are confident that Monroe County's future is brighter thanks to him. On behalf of a grateful community, our thoughts are with all those that loved and cherished Jack, including his wife of 66 years, Pat, his three daughters Gail, Joyce, and Wendy, and their families, including seven grandchildren.
If you are interested in making a memorial contribution, the family has designated the John D. and Patricia W. Mulholland Fund at the Community Foundation to honor Jack Mulholland. Donate Now.