By Mary Anne Sterling
Special Contributor and Community Foundation Stewardship Committee Member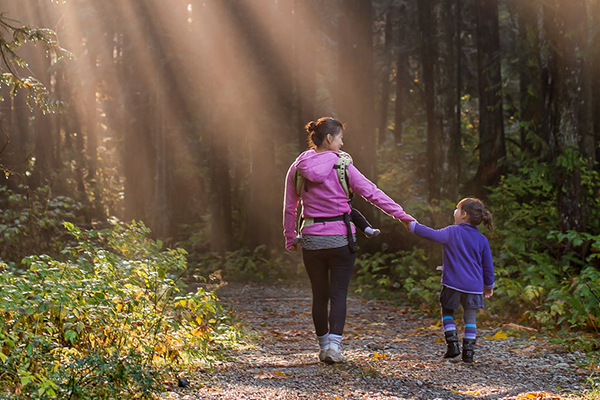 The COVID-19 pandemic has affected us all, fostering emotions of loneliness and anxiety fueled by an uncertain future. According to research from the Kaiser Family Foundation, about 4 in 10 adults in the U.S. have reported symptoms of anxiety or depression, up from one in 10 in 2019. Children, young adults, and individuals with disabilities, especially, have suffered disproportionately.
After long months of being isolated from family, friends, and classmates, we all long for good news. We are proud to share stories from three Community Foundation grant recipients. Catholic Charities of Bloomington, the Bloomington Housing Authority, and LIFEDesigns were each awarded Resilient Community Mental Health Grants in November to enhance or expand mental, emotional, and behavioral health programs. Since late 2020, these three organizations have already made an incredible difference in the lives and well-being of people in Monroe County.
During this spring season of renewal and hope, we hope you'll enjoy these inspiring stories and also make time to enjoy nature's magnificence in your part of our wonderful community.
Mental health therapist helps Catholic Charities Bloomington to meet increased demand
Throughout the pandemic, Catholic Charities Bloomington (CCB) has witnessed a significant increase in demand for therapy, particularly among teens and individuals on the Autism spectrum. Since August 2020, the number of people seeking help has tripled. "These individuals have struggled due to lack of in-person contact and socialization that are so vital to their growth and mental well-being," says Michael Stribling, Associate Clinical Director for the agency.
"The grant we received from the Community Foundation enabled us to partially fund a full-time mental health therapist to help ease our overwhelmed caseloads, provide relief to distressed clients and better manage a growing waitlist," he explained.
With the help of this additional therapist, CCB has averaged a record 850 therapy sessions per month in the first quarter of 2021.
"We were fortunate to be able to hire an exceptional intern who stayed on following the completion of her internship as a volunteer. She was already familiar with our protocols and practices and was able to transition effortlessly to her full-time role as a youth and Autism specialist," he added.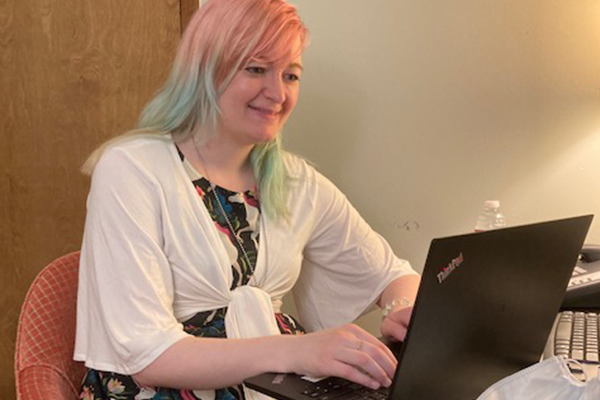 Getting help in a pandemic
Michael elaborated on the way the organization has had to adapt. "When COVID hit, we started with phone-based counseling but quickly adopted a tele-behavioral health option. Prior to COVID-19, we were a strictly face-to-face operation. But we found that the technology-enabled approach drastically enhanced our reach beyond our office. The limitation of a physical structure meant that people had to find a way to get to our office. They had to get a ride, or, if they had a car, figure out how to pay for gas or take time off of work to come to an appointment. We soon realized how powerful it was to meet people in their own homes. I primarily work with children, and it's so beneficial for a young person to be able to be in their own space with their favorite toys or pets, a place where they're comfortable and where they feel safe. The telehealth approach has taken the feeling of safety in the therapeutic process to a new level."
The mental health and nature connection
When asked to describe the mental health-nature connection, Michael referenced a Japanese term, Shinrin-yoku, which literally translates as forest bathing. "Essentially, if you can be outdoors, bathing in the energy, positivity, and the beauty of nature, that can help your entire mindset. It's an extension of the grounding techniques we use in our therapy. It's a way to get somebody who's feeling anxiety or stress to reconnect with their logical brain and their surroundings. The emotional brain can easily turn into frustration, negative behaviors, or panic, so grounding techniques—such as taking a deep breath or running your hands under cold water—can help reduce emotional symptoms. And they can help distract you from what you're experiencing and refocus on what's happening in the present moment."
Michael points out that there is a connection to anything larger and outside of yourself that can "get you out of your own head." He encourages his clients "to step outside for a minute; put their feet flat on the ground and take deep breaths. And the best place to take a deep breath is outside, where more oxygen helps your brain and your body's ability to emotionally regulate." So just spending time outside in the fresh air, on a walk, in a forest or a garden can promote positive mental health.
A valuable community resource
"Our mission is to provide high-quality mental health care to all people, regardless of circumstances," Michael said. He explained that CCB works with people of all ages in need of quality mental health services—the majority of which are children under the age of 17. "We are committed to removing barriers that reduce the quality of life for the poor and for persons marginalized by society in any way," he added. CCB consults with teachers and parents and evaluates students who are experiencing behavioral, emotional, social, or learning barriers to their education. CCB provides social skills groups and individual supportive counseling on a weekly basis to overcome barriers and move students toward success at school and at home. "We value all of our community partnerships that allow us to find the gaps in mental health services in our community and build bridges and make connections to fill those gaps for all people," Michael added.
When asked what he hoped people would learn about CCB, Michael didn't hesitate. "We serve everyone in the community and are exceptionally well-trained." You can learn more about Catholic Charities Bloomington, including ways to volunteer and urgently needed donation items, by visiting the Catholic Charities Bloomington website.
Bloomington Housing Authority creates new mental health electronic lending library
It might surprise readers to learn that the Mental Health Lending Library was the brainchild of the Bloomington Housing Authority's hands-on staff. When asked about the connection between mental health and public housing, Administrative Director Leon Gordon conceded that "too few people understand all that we do to help Bloomington residents." After housing is secured, he explained, there is a range of programs designed to assist residents with educational, employment, or personal goals. "We coordinate community services and resources to best serve families in need," he said.
Where opportunity begins but doesn't end with housing
The BHA works with various welfare agencies, schools, businesses, and other local partners to help participants access services such as childcare, transportation, senior support, education and training, and homeownership counseling. "We also offer residents weekly food and non-food pantries, as well as daily access to a free computer lab. And our Family Self-Sufficiency Program helps eligible individuals acquire the skills and experience they need to obtain work that pays a living wage," he pointed out. The agency's Resident Service Coordinator plays a pivotal role in ensuring that residents are aware of the programs.
Check it out: A mental health lending library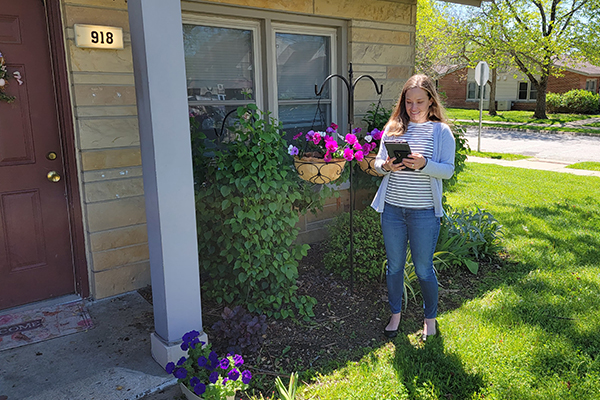 The new lending library capitalizes on technology to increase access to mental health services for some of Bloomington's most vulnerable households. "Thanks to a grant from the Community Foundation of Bloomington and Monroe County," Leon said, "residents can check out one of 10 Wi-Fi-enabled tablets with video conferencing capability to meet their telehealth/mental health-related needs." Leon made clear that the staff wanted to provide a solution that enabled residents to meet their needs for themselves. "We thought it would be an opportunity to expand access to the Internet in a way that didn't exist before. While we have the computer lab, the setting doesn't allow for private exchanges between a resident and a health provider." They were very intentional about the type of devices they wanted. "We wanted to ensure high-speed quality internet service, outfit the devices with protective cases, and offer a pay-as-you-go feature to manage internet access costs."
Since the program was launched in February 2021, the Resident Service Coordinator has been getting the word out by scheduling appointments with residents to explain how the lending library works. Going forward, the agency will embark on an awareness campaign with local health/mental health providers. The project enables mental health providers to refer clients to the Resident Service Coordinator to gain access to the technology and BHA to establish referrals to mental health providers. "It's a win-win proposition all the way around—for our residents, for mental health providers, and for BHA," he added.
The BHA was established in 1961, and the first development of affordable housing units was completed in 1968. It employs a staff of 30 and provides housing assistance to over 2,500 Monroe County households each year. The BHA operates three affordable housing communities and provides more than 1,300 Housing Choice Vouchers that enable income-eligible families to rent in the private market. Learn more and ways you can help by visiting the Bloomington Housing Authority website.
Board-certified behavioral analyst enhances services offered by LIFEDesigns
Many don't realize that LIFEDesigns has been serving our region for four decades, says Kristen King, Director of Community Relations for the organization. That lack of awareness, she says, is rooted in the fact that the nonprofit has changed its name four times over the past 40 years. What hasn't changed since 1981, she asserts, is the LIFEDesigns mission: to partner with and promote independence for people with disabilities. Kristen says that the original organization was founded by several families who desired to meet the residential and long-term care needs of their children. "They felt that smaller more personal homes would provide a significantly better quality of life for their children than institutions or nursing homes." Today, the multi-faceted organization, which serves more than 300 individuals each year, envisions communities that support all people, where each person is valued, and where everyone belongs.
Promoting happy, healthy lives
The COVID-19 pandemic has disproportionately impacted people living with disabilities. LIFEDesigns has had to cope with many challenges since the onset of the pandemic, especially a significant increase in aggressive client conduct and property damage as a consequence of problematic behaviors. These issues, Kristen confided, "have impacted our ability to retain staff, keep clients safe, and ultimately achieve our mission."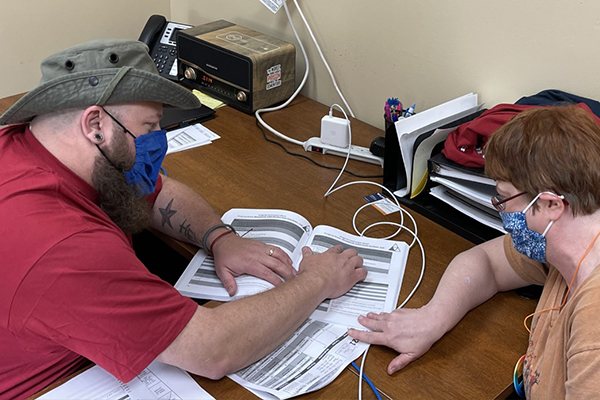 LIFEDesigns offers a wide range of services—from residential and day services to employment and education services, but behavioral health services weren't offered previously. Instead, Kristen explained, they relied on other organizations to help their clients with disabilities cope. She pointed out that the arrival of COVID accelerated the need for behavioral health professionals. The grant from the Community Foundation of Bloomington and Monroe County "enabled us to hire a Board Certified Behavior Analyst (BCBA) to help meet the growing need for positive behavior modification," she said. "We have many clients, for example, that won't tolerate wearing a mask; some will scream, cry, or run away when asked by staff to put a mask on. Many have difficulty engaging in preventative social distancing measures. Complicating matters, none of our current clients have private insurance, and few have behavioral services coverage. Having a Certified Behavior Analyst on staff is a game-changer that has allowed us to address this significant need immediately. The analyst already has started training staff, family members, and co-workers to help LIFEDesigns clients manage anxiety and anger in healthier ways," she added.
Nurturing gardens and mental health
Before the pandemic, Kristen explained, their community-based day program included a gardening class at the Willie Streeter Community Gardens In Winslow Woods Park on South Highland Avenue. In 2021, BHA is offering its residents a new community garden space in the Reverend Butler Park area. The BHA staff is working with the BHA Resident Council to establish a system for resident use.
"Our clients love to garden," she proclaimed. "It's one of many life skills we teach to promote independence. From planting the seeds in the spring to watching them grow throughout the summer, the garden is a peaceful and beautiful outdoor experience for our clients, a true source of joy. Our group home has a garden plot there that they can walk to and take care of, and enjoy taking the herbs and vegetables back home to cook with. Before the pandemic, we added a garden plot at Switchyard Park that we hope to do again when we can. But our dream is to construct gardens in all the neighborhoods where we offer low-income housing. Many people don't realize that we've developed ADA accessible homes, apartments, duplexes, housing designed for supported living, a group home, and permanent supportive housing. Gardening is connected to mental well-being because when people are living their best life, and they're doing the things that make them happy, it's always going to be helpful."
For more information, including volunteer and donation opportunities, visit the LIFEDesigns website.