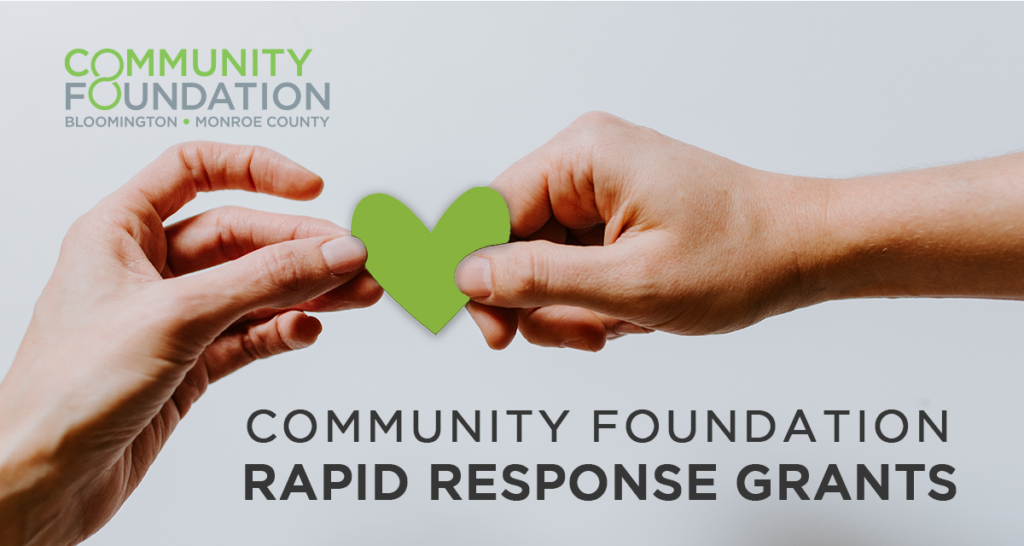 The Community Foundation has been working with past grantees & fundholders to identify ways to repurpose unused dollars to meet emerging needs brought on by COVID-19. We've also heard from many donors that want to support our community's organizations during this crisis. Thanks to their generosity, The Community Foundation was able to open another funding round of Rapid Response Grants this week to immediately support Monroe County nonprofits to carry out their work.
In the second phase of Rapid Response Grants, the Foundation awarded 10 grants. A total of 32 COVID-19 Rapid Response grants has been awarded through two rounds of funding. This grant opportunity was opened to immediately support Monroe County nonprofits with grants of up to $2,500 through a streamlined evaluation process. Grant funds will be used immediately for supplies, equipment, remote-work technology, staffing, and to enable our local nonprofits to sustain capacity to serve our community.
Phase II Rapid Response Grant recipients:
Amethyst House
Area 10 Agency on Aging
Artisan Alley
Bloomington Meals on Wheels
Boys & Girls Clubs of Bloomington
Ivy Tech Foundation
Midway Music Speaks
Monroe County Humane Association
Stages Bloomington
Susie's Place
Phase I Rapid Response Grant recipients:
All-Options Pregnancy Resource Center
American Red Cross Southeast Indiana Chapter
Bloomington Playwrights Project
Bloomington Symphony Orchestra
Buskirk-Chumley Theater Management
Catholic Charities
Community Kitchen of Monroe County
Courage to Change Sober Living
Habitat for Humanity of Monroe County
Healthnet
Hoosier Hills Food Bank
Middle Way House
Monroe County History Center
Monroe County United Ministries
Mother Hubbard's Cupboard
New Leaf New Life
People and Animal Learning Services
Pets Alive
WFHB
Wheeler Mission Ministries
Women Writing for a Change
WonderLab
"The Community Foundation is proud to be working in parallel with our philanthropic partners to address the emergent needs of local organizations during this early phase of the COVID-19 pandemic," said President and CEO Tina Peterson. "Both the large grant the Foundation made to the United Way COVID-19 Emergency Relief Fund and the Rapid Response Grants are meant to ensure that essential organizations have the capacity to lean in during this time of crisis. The Foundation is exploring everything possibility for creatively deploying its resources to support those who call our community home."
The Community Foundation received 56 Rapid Response grant requests in the two rounds of funding. At this time, Rapid Response Grant applications are currently closed. If you have questions, please contact Program Director Marcus Whited at marcus@cfbmc.org.