It's National Estate Planning Week, and we're here to help you get started on your own plan. Read below to get started.
Already have a will? Experts recommend that you update your will at least every five years. We've got tools, calculators, videos, and more on our planned giving website at https://cfbmclegacy.org/.
So, what exactly is an estate plan?
The purpose of estate planning is to develop a strategy to maintain your financial security throughout your lifetime and ensure the intended transfer of property and assets at death. Often, this involves the consideration of the unique circumstances of your family, your charitable passions and interests, and the potential costs of different methods. With the right tools and advisors, you can create an estate plan that leaves a legacy and maximizes your philanthropic goals.
Did you know that simple procrastination is the number one reason why Americans say they don't have a will or estate plan? It's never too early (or too late) to think about creating or updating your will. No matter your age, having an updated estate plan can give you peace of mind while creating a legacy for those you love and the causes you care about most.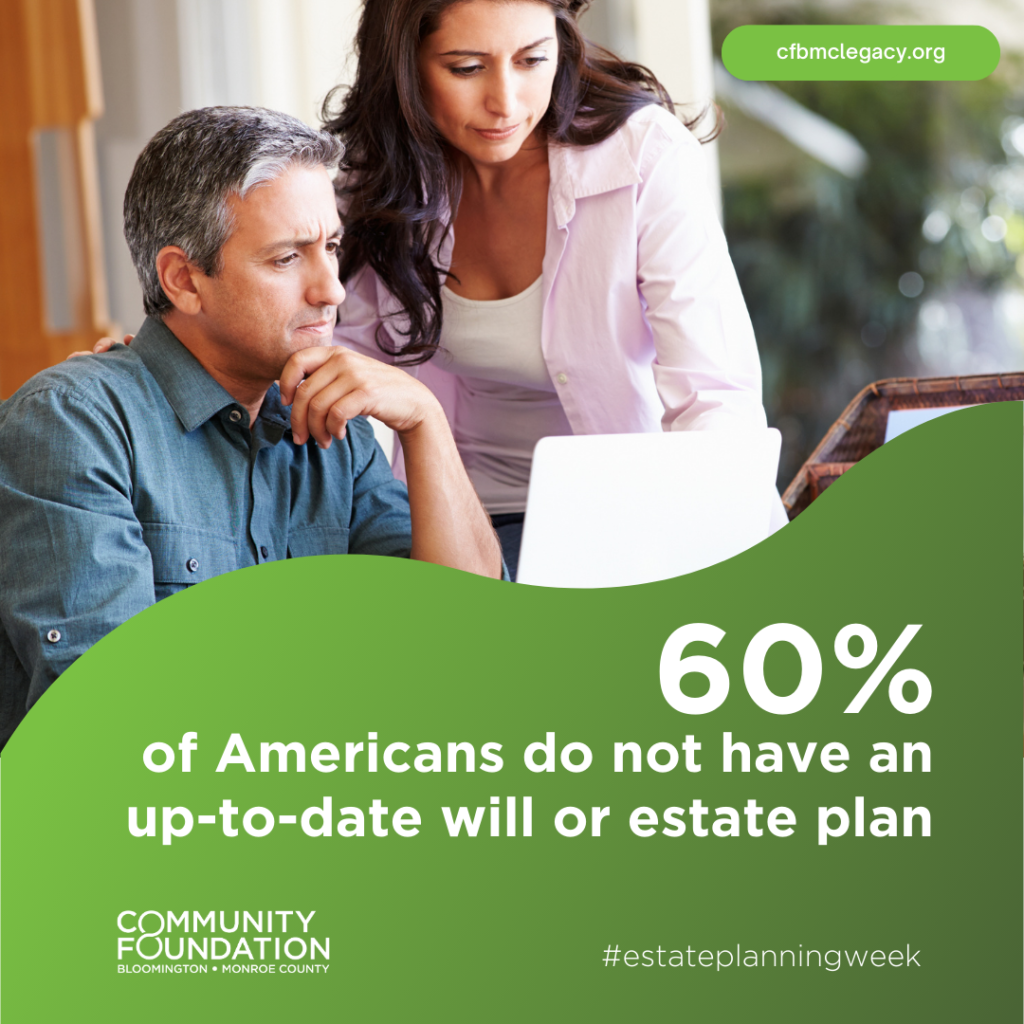 Many of us may have heard these words: inheritances, wills, bequests, or trusts, but we don't always know what these words mean. On the Community Foundation planned giving website, we have a series of short, helpful videos to help you start thinking about your estate plan and how to create your own charitable legacy in Monroe County.
Free estate planning guide
Not sure how to get started. Check out our easy-to-use, fill-in-the-blank booklet that can help you organize all the information you'll need to plan your legacy!
Join our Legacy Society
For Mark and Katy Bradford, giving back to the community is more than a hobby, it's a passion, and they worked with us to plan their unique legacy.
The Bradfords are members of the Legacy Society, which recognizes the generosity of donors who have made a commitment to our community through a planned gift to the Community Foundation. Becoming a member of the Legacy Society is easy. By completing a statement of intent and notifying us of your gift through a bequest, a charitable trust, life insurance, or other planned gift, you can begin to receive the benefits of legacy society membership and the satisfaction of knowing that you are making a gift of a lifetime.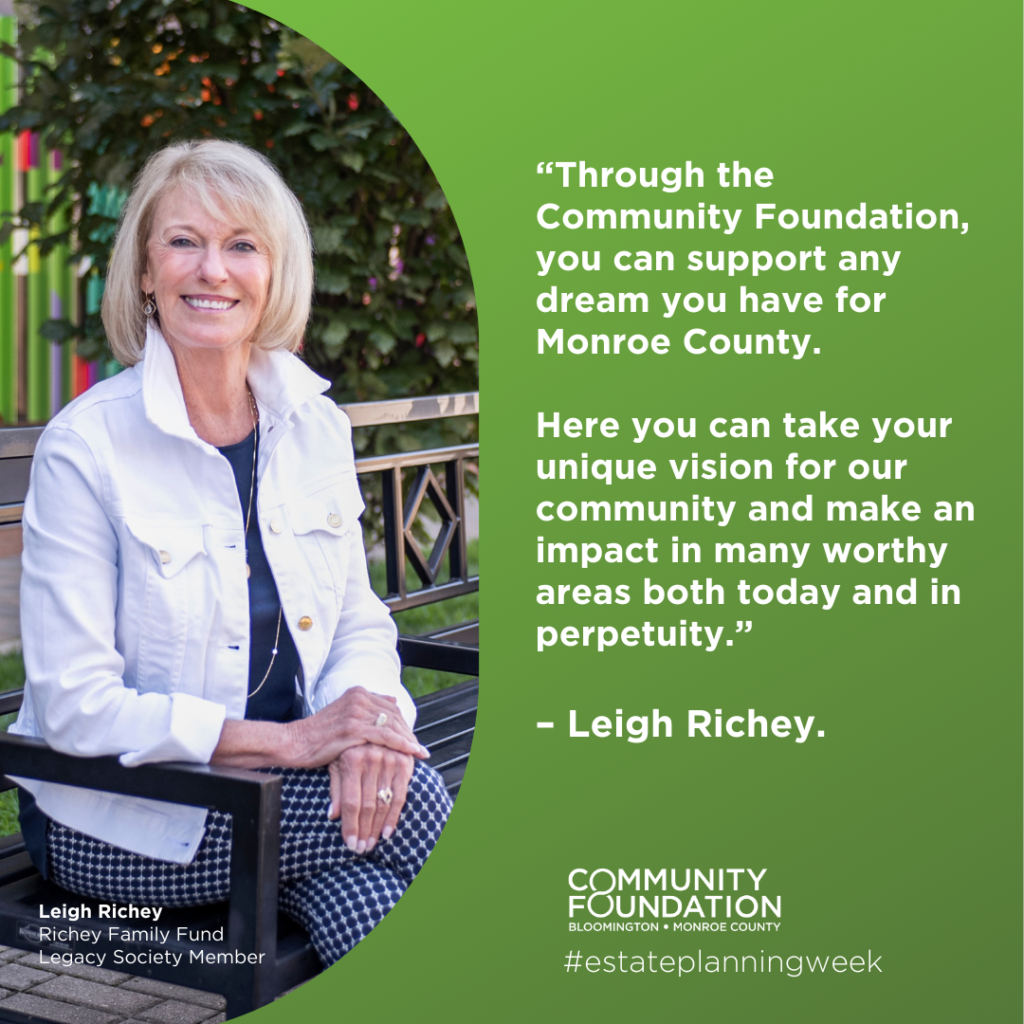 Maximize your charitable impact
When you include the Community Foundation in your estate or will, you ensure our work continues for many years to come. You can structure your planned gift in many ways, such as charitable gift annuities, retirement assets & insurance gifts, real estate, stocks, and much more. Giving can be done directly or through a gift model that can provide tax benefits and income.
We hope you will bookmark our planned giving website & check out our tools, calculators, and videos to learn more about how you can create a charitable impact.
Additionally, you can call our office to discuss estate planning options. Reach out to CFO and Development Director Meagan Niese at [email protected] or call 812-3339016.